SEE EVERYTHING IN REAL-TIME
Get more value from your operations
Achieve maximum efficiency with agronomic software and services designed to solve the most challenging problems.
ALICE AI Management
Your farm may or may not be connected. The size? It doesn't matter either. ALICE AI monitors everything in real-time and shows you what could go wrong before it does.
ALICE AI Agronomy
Farmer? Yes. Agronomist? Too!
ALICE AI is the most powerful agronomist in the world: she is not consultative, she is predictive and proactive.
ALICE AI Logistics
When it comes to transportation and uptime, any route error costs you a price you don't want to pay.
ALICE AI monitors every flow, equipment and process within agricultural logistics. It defines when to go and where to go, aiming at greater operational efficiency.
ALICE AI Traceability
ALICE AI gives valuable guarantees to rural producers and consumers, following each stage of food production in a 100% digitalized way. Guarantee of origin, with information on all the details of the chain – from before planting to after harvesting.
Enjoy the benefits of our solutions
Use machine learning to automate operations on your farm.
We create solutions that really help with day-to-day tasks, making them simpler and more assertive. The solutions are easy to implement and will help increase the efficiency of your field operations.
Efficiency
Less wait. More income. Our algorithms reduce the time spent on each operation, helping you control and reduce fuel, so your machines and farms produce what you really expect.
Profit
Get maximum productivity from each field. Control all production factors and see your planning executed to perfection. Your profitability will definitely be higher. 
People
Give your team a better working environment. Allow everyone to focus on performing operations with maximum quality. The right tools always make the job easier.
Real-time technology results 
Cost savings with fuel savings and operational optimization
Reduction in the number of machines and stops for refueling
Market share in the sugarcane segment in Brazil
Work with solutions created by farmers
Each solution is developed in a field near you.
The best solutions start at the source. Our researchers, engineers, and scientists are not confined to laboratories and offices. We would never get anywhere like that.
Every solution and service we offer is the result of thousands of observations, conversations, and hours of work. It's how we've learned that one report isn't enough to generate results and that's why our services have already saved millions of farmers and agricultural operators around the world.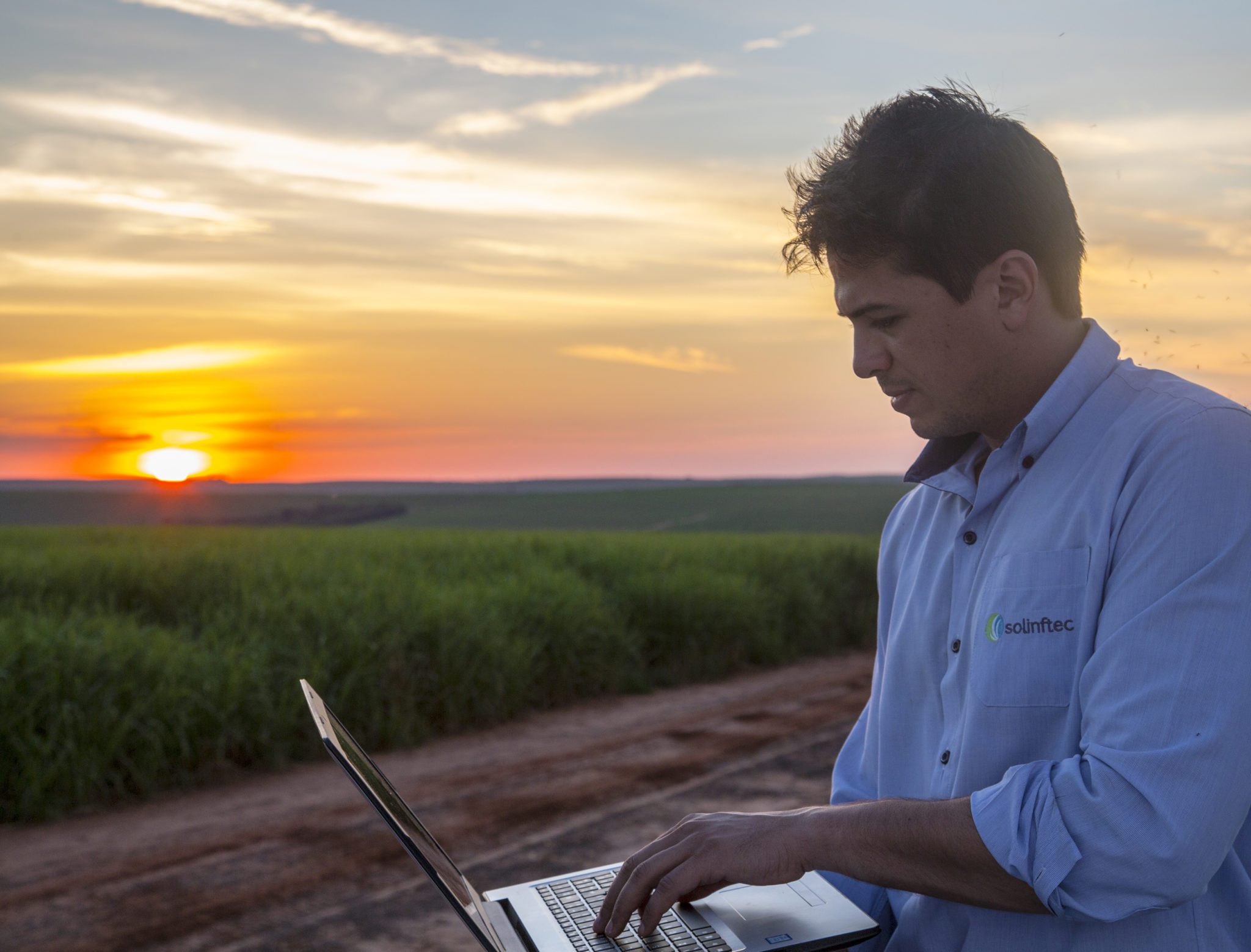 Our team will always be close by on your technological journey
We will be with you in the field when you need us. 
With our easy-to-use, mobile agronomic services, you and your teams will have confidence at every stage of adoption.
Need extra help with training or support? Our remote and in-person support team is experienced in helping everyone – from truck drivers to farm workers – adopt software, so you get the results you expect.
GREAT PARTNERS CHOOSE SOLINFTEC
Cultures in Latin America
Optimize your operations with agronomic software and services
Use agronomic software to optimize operations.